What? Mongolian BBQ catered to your office party or wedding?
YOU BET!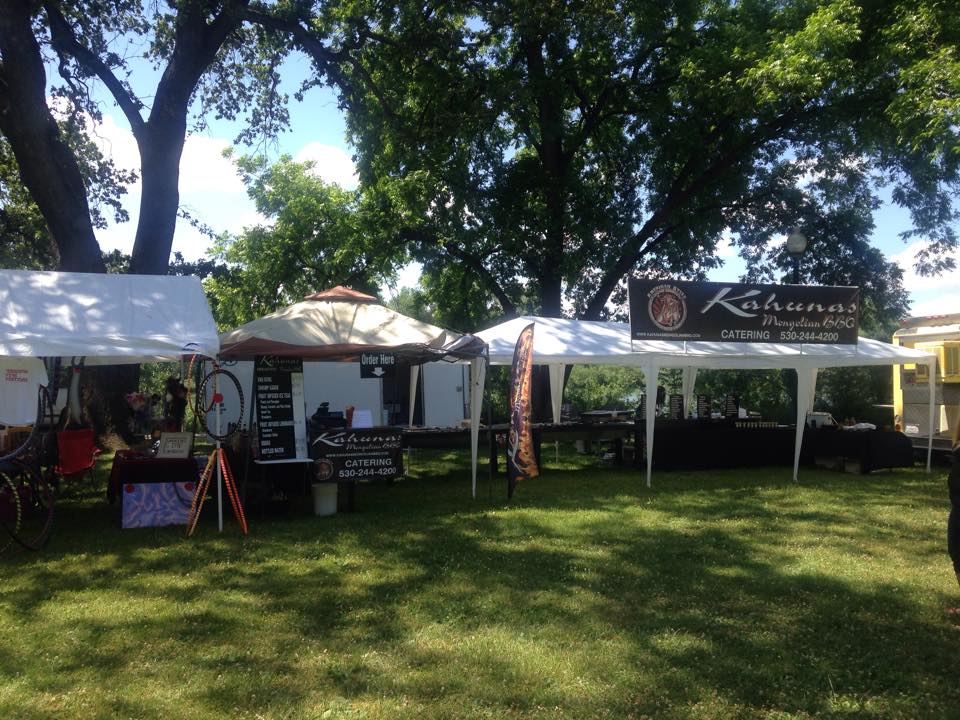 Party Bowls:
Kahunas party bowls to-go is the next best thing to dining in. Come in, fill one of our large party bowls with all your favorite ingredients, add your sauces, give to the grill warriors cook it to perfection and then let our servers weigh your bowls to go. The party bowls must have a 5 person minimum up to 25 people.
Private events: Taking a grill on the road
Kahunas Mongolian BBQ  has its second grill and ready to take reservations for outdoor private events  Wedding, parties,  meeting,  or whatever it is your planning. We can come to you with the amazing food, flavor,  and experience. Let us help in making your event perfect, call for details and availability 530-244-4200.